~Clipper Blade Sharpening & Shear Sharpening - Beauty & Barber Supplies~
~Dog Grooming Supplies (Shampoos, Brushes, ect.)~
~Large & Small Animal Clippers - Sheep Shearing Blades Sharpening~
and a lot more..
Ivory's
(Sharpening & Supply's)












-Since !975 -
8483 10th ave Hesperia, Ca 92345
760 244-2823


Welcome to Ivory's Sharpening & Supply Co.
Ivory's is a family owned business. We have been in business since 1975, to provide top quality products & service to our valued customers.
We provide the very best sharpening service, we have a 24 hr. turn around on sharpening.
All orders are shipped the same day that they are ordered.
Please step in and take a good look @ Ivory's.



Like us on Facebook!
Vote for us on Yelp and on GOOGLE+



Member
The Southern California Equestrian Directory


Customer Feedback


Click here to send us and e-mail on how we are doing.
Either positive or negative, we want to know. We will do our best to post
any and all responses.
Send us Feedback Here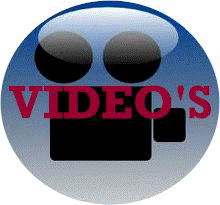 Here you can find a small collection of helpful videos. Sorry about the quality,
but some are from a very old collection that we have.
We will continue to add more as they become available to us.
Enjoy!
If you don't see a video that serves your needs, contact use and let us know what you looking for
and we will do our best a produce a video to answer those questions.
I need a video!
(just added more....5/21/2012)

Our Mission
To be the very best provider of top quality products for, Beauty/Barber, Dog Grooming, Large Animal, Clipper's, Clipper Blades,
Butchering Supplies, Sharpening Service & Equipment.



Products & Service
Click Here for Clipper Parts
Click Here for Dryer Parts
Check back often. Continually adding more!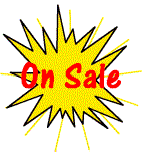 Close Outs /Discontinued /Over Stock.
Get them while supplies last.
(Products Listed)
(Click below to view items)
* GIGI *
*Cardinal Marbleized Pik's*
*Krest/Cardinal Combs*
*Certifyd/Ace/Phillips/Cardinal Brushes*
Check back often. Continually adding more!

To use PayPal, just select it when checking out. We will contact you with the total and our account info. Then after notification
from PayPal, then we will ship your order.
Thanks Ivory's



Prices are subject to change without notice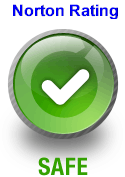 CREDIT CARD ORDERS: We need your name, phone number [Home and / or work],
card number, expiration date and home mailing address for a credit card match and
the CVV verification. Cards are cleared through a Master Clearing Center.

Contact Information
you are visitor to this web.